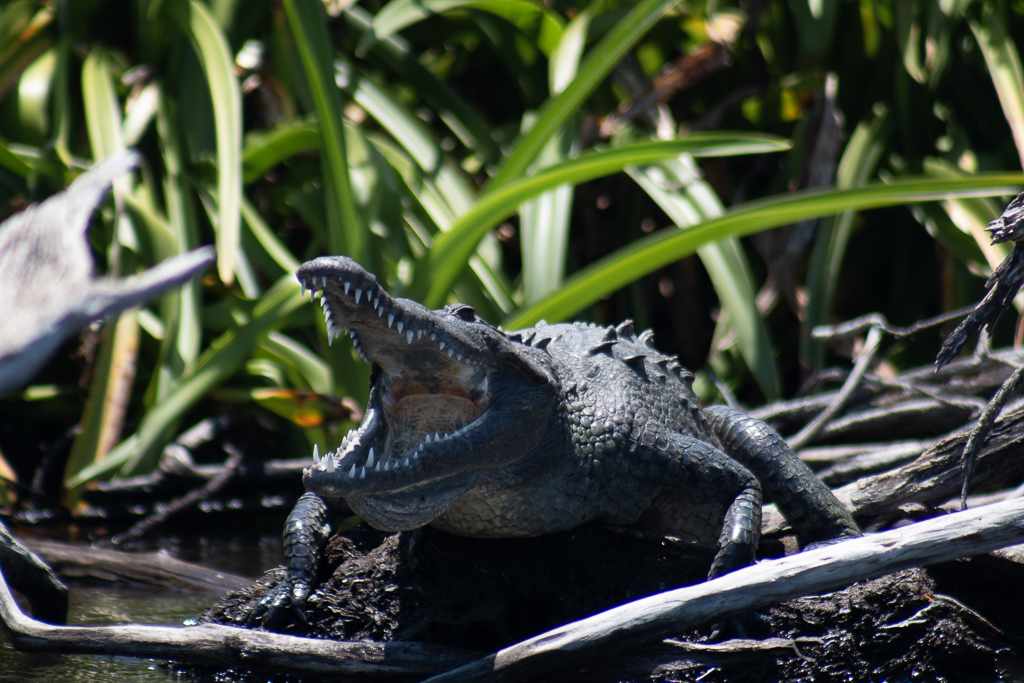 Matanchen – up and close with wildlife
Yesterday we arrived at Matanchen. We had a pretty pleasant trip, an excellent re-introduction to sailing outside of protected Banderas Bay. We had a gentle swell from SW and initially almost no wind from N, gradually changing to NW and W and progressively increasing. It reached about 9-10 knots, enough for us to raise sails. We managed to sail the last 20 miles of our trip and arrived in Matanchen Bay a few hours before sunset. On arrival, we got surprised by a time zone change again. This time we gained an hour.
The anchorage is vast, and the depth gradually changes for miles ahead. We found a spot about 0.7 miles from the shore and still only had 25 feet of water underneath. The swell is coming from SW, so we are slightly exposed to it, but it is gentle. The boat is rolling side to side, but we somehow can tolerate it. There were two other boats when we came, but one left soon.
---
Today we landed on the beach and went to explore the bay. One of the main attractions here is a guided tour on a panga through the river estuary. The tour meanders through a mangrove forest and a jungle that offers many wildlife sights. We spotted many birds, turtles, and sun-bathing crocodiles. Our panga driver has been very good at finding animals hidden in the jungle and pointing them to us. The crocodiles are magnificent. They blend well with their environment and usually sit very still. Most of them seem to be waiting with their mouth wide open for something to walk right into it. The tour stops at a crocodile refuge where you can see big ones up and close. There is also a section where you can swim, but we decided not to. A small metal fence of questionable quality separates the swimmable area from the rest of the estuary and the crocodiles. We had lunch and watched others swimming.

On the way back, we got the local delicacy – banana bread. It's so good that we ate it whole already. Then, an early dinner in a palapa restaurant on the beach, where we left the dinghy. It was surprising to see so many restaurants lining up the shore and able to accommodate hundreds of tourists, but only so few people attending. Where we ate, we were the only customers. Maybe after the festivities of Semana Santa, everyone is taking a break from eating out and staying at beaches.

In Mexico, it is common in touristy places to see many vendors selling local crafts, food, and sometimes some surprising items. When we first came to Mexico, we thought this was done only for Western tourists in places like Cabo. But no, it is common in any vacation spot, and the vendors approach Mexican tourists equally. Here in Matanchen, it was no exception. However, because there were so few tourists this time, we got approached by all vendors wandering the beach, and somehow we ended up with many things – empanadas, more banana bread, and mango-on-a-stick. We refused to buy pizza and bracelets, bride our hair, and listen to a mariachi band.
This area is infamous for hordes of mosquitos and little no-see-ums (jeejee-nes), so we decided it was safer to stay away from the shore and inside the boat. We returned to the boat, driving the dinghy through the increasing surf and getting all wet in the process.
---
We plan to stay here one more day and explore the nearby San Blas. It is an old Spanish town that supposedly still has its charm. We will see.