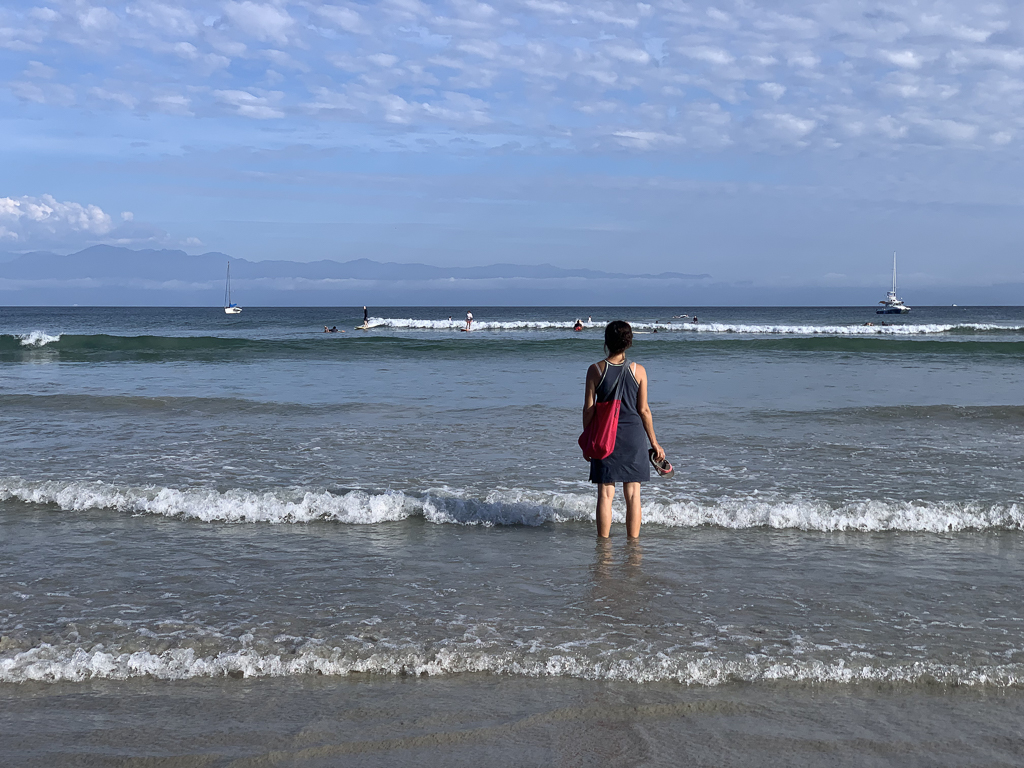 It is hard to believe that it has been about 2.5 months since we arrived in Banderas Bay. It went fast. It is the end of the season here and the time of departures before the rainy and humid weather arrives. Most of the people we know have already sailed up to the Sea of Cortez or away to the Pacific or are about to do so. Some people leave their boats in Paradise Village and fly back north. Yesterday we counted only 13 vessels in La Cruz anchorage, down from 60-70 when we arrived. It feels like the end of summer in a seaside town, except the summer is still ahead of us.

La Cruz decided to send us off with a bang. For the last few days, we have been observing "La Cruz days" – a week-long celebration of the town. It starts every day promptly at 5 am with the firing of a cannon at the town's square, followed by church bells ringing and a mariachi band playing. No kidding! Not much sleeping for us in the marina. In the morning, there is usually a procession to the church. Then the festivities continue in the afternoon and well into the evening, with horse dancing, bands, and about everyone in town coming into the main square to have fun. See below.
So after two days of this, we decided it was definitely time for departure. We are starting to head back north and into the Sea of Cortez. For tonight we just got out of the marina, motored 10 miles, and anchored in Punta de Mita – the last anchorage on this side of the bay. Tomorrow we intend to round the corner and head north along the mainland coast, eventually making it to Mazatlán.
We hope for a restful night.